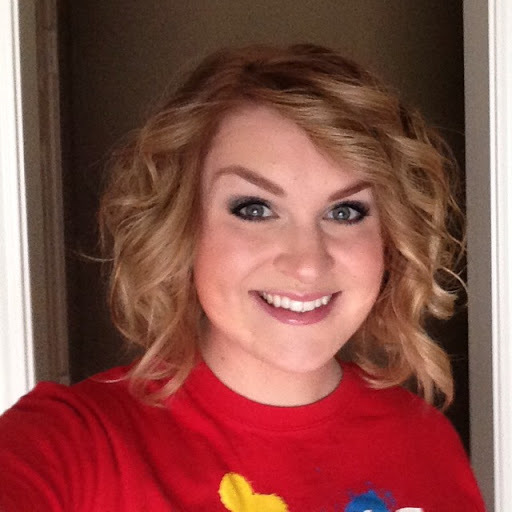 Spring is traditionally associated with soft pastels, perhaps in admiration of the fragrant spray of new flowers and bronzed skin. This year's looks, however, are favoring cherry red lips, brown eyeshadows, and brilliant colors. What gives?
We sat down to talk to Jaclyn Lepien to find out. Jaclyn Lepien is a graduate of Texas' Ogle School and a cosmetological success story. She graduated from Ogle School in 2010 and immediately started working behind the chair as a spa manager and lead esthetician.
We also got some input from Bridgette Melton, Ulta's esthetician in their Dermalogical Spa.
A recent article from Harpers Bazaar on the best makeup trends of 2015 talked about smoky eyeshadow, vivid red lips and strokes of brilliant color. First of all, what might be some contributing factors for this different look this year? And what have been some distinctive makeup trends you've been noticing?
Bridgette Melton: By far, one of the biggest makeup trends I see is a healthy, dewy luminous look to the skin. The backbone to a perfected effortless makeup look is healthy skin. One of my favorite ways to achieve this look is to take a bit of liquid highlight (such as the Becca liquid shimmering skin perfector) and mix it with a primer. I like to apply it with my fingers and press it into the skin. Doing this will prep and prime the skin while adding that beautiful, glowing from within look.
In that same article, they talked about brown eyeshadow making a comeback, updating its historically bland connotations. Do you have any advice on things to mix with brown to make it more distinctive or to highlight particular eye colors?
Bridgette Melton: Brown eye shadow looks great on everyone. I think it's easy to look at the color and assume it's a bland color, but the key is to add dimension to the eyes. A way I like to do so is to add a splash of gold to the eye. This look will look great on everyone, and it's a great way to add a beautiful bronzed look to the eyes.
According to Vogue's Beauty Guide For Spring 2015, "cool" is making a comeback, with an emphasis on seeming natural and casual. What does this tendency say about the lives of girls and women, or anyone interested in beauty and glamour for that matter, in 2015? And do you have any quick advice on ways to appear casual and natural while still being made up and looking your best?
Jaclyn Lepien: When going for a fresh, natural look, focus on the major features like eyes, cheeks, and lips. Start with a tinted moisturizer/SPF to give a more even skin tone and dewy finish. Frame the eyes by dusting a little brow color into the eyebrow following the natural brow line. If the eyelids have redness or are dark complected, neutralize them with a natural eye shadow color. Lightly coat the eyelashes with mascara focusing on the base of the lashes to complete the eyes. For the cheeks, softly sweep a fresh pink/coral tinted blush right on the apples to brighten up the complexion. Seal the deal with a muted plum, pink, or nude lip that compliments the skin tone and blush.
On the runways this season, we've seen a wide variety of eyeliners. What are some things people should look for as far as eyeliner, eye shadow, and mascara depending on what style they're going for? Any advice on how to achieve true, straight lines?
Bridgette Melton: In my opinion, winged eyeliner is a great look for lots of people. It's a great way to play the eyes up, whether it's for a sexy smoky ey, or a simple yet classic look. I find that a lot of people can be intimidated by this, but it really is simple to apply. I find the easiest way to apply this look is to use a gel eyeliner and apply it with a small angled liner brush. My personal favorite liners are the Tarte Clay Pot Waterproof Liner and the NYX Cosmetics gel eyeliner and smudged. This look can also be played up with a splash of color. A great way to be on trend is to line the eyes with a black liner and add a dash of color such as turquoise or purple on top of the black line.
How can someone achieve that soft, saturated look on their lips? Do you see this naturalistic tendency as a good sign that empowers women and suggests that fashion is finally starting to catch up to what women REALLY want and need, rather than having some beauty standard imposed on them?
Jaclyn Lepien: In order to achieve a soft saturated lip, you have to start with a lip primer or stick concealer. When you prime the lips first, it creates an even base and helps the lip line seamlessly flow from lip to skin.
I love the fact that we are seeing a natural look spring up; however, I do not see the beauty standard leaving any time soon. Unfortunately, as long as photo/video editing programs are around, we will always see an unrealistic/unachievable standard of beauty.
Are there any particularly good resources, either online or off, that you'd recommend, for continual style inspiration?
Jaclyn Lepien: A stylist to watch is Staiy Tran. I love her work, creativity, and flawless color.
Ogle Schools are based out of Texas. How healthy is the cosmetology industry? What are some reasons a beautician might consider continuing their education, whether they're getting their first degree or furthering their skills and education?
We have produced a great infographic on beauty careers in Texas that you can reference here.
For more updates from Ogle School, like them on Facebook, follow them on Twitter, Google+, Instagram, and Pinterest, and subscribe to their YouTube Channel.