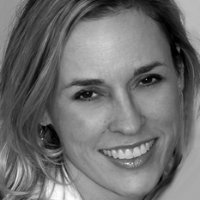 Like every other industry, cosmetology has grown a lot in the last few decades, exploding out of the salons and nail studios into every aspect of our lives.
And like with many other industries, beauticians can make as much, or as little, of their career as they like.
Jennifer Painter-Beillon is a representative for Central Texas Beauty College. She put herself through a law degree by doing nails before returning to the beauty industry.
Jennifer took a moment to tell us about the college, some of the courses they offer, as well as share some insights on the ways the beauty industry is changing.
Could you introduce us to Central Texas Beauty College?
​Central Texas Beauty College has been training successful stylists for over 30 years. It was purchased in 1983 by Mr. Robert Painter, who began his career as a stylist when he was 18 years old. Central Texas Beauty College has a campus in Round Rock, Texas, just outside the Austin area, and a campus in Temple, Texas, which is between Killeen and Waco. CTBC remains a family-run business to this day.
What are some of the different programs that you offer at Central Texas Beauty College?
​We offer the complete cosmetology course, which includes hair, nails, skincare, waxing and makeup application, the manicuring program, and an instructor course.​
What would you say to people who think that cosmetology begins and ends with haircuts and dye jobs? What are some ways the industry has changed?
​Cosmetology is one of the most rewarding fields there is. I was a nail tech in the early '90s, and I put myself through college filing and polishing. I later became an attorney with a lucrative position in a prestigious New York law firm.​
​In 2010, I began working at CTBC to assist my father during some health issues, and I never went back. I literally go to bed at night sooo excited to go to work the next day. As I have reflected on why that is, I have realized that cosmetology gives you the opportunity to make six to eight people feel good about themselves every day, which, in turn, makes you feel great! It's a daily affirmation of your positive impact that you do not get in most careers. ​
​The other plus about cosmetology is that there is never a dull moment. Styles are constantly changing, new products are constantly coming into the market, new stylists are being born every minute with new, creative, innovating ideas. The beauty of holding a cosmetology license is that if you start getting that burnout feeling, you can easily switch it up and do nails for a while, or skincare, or work for a product line, on Broadway… ​
How healthy is the beauty industry? Do you see things picking up? Is it a good career to look into, for stable work?
​Our students never have any trouble getting jobs. Hair never stops growing (at least for most of us​), so there will always be a need. Your relationship with your stylist is such a personal one, and each stylist offers a unique product that goes far beyond their skill set.
Most people are extremely loyal to their stylist, so once you build your clientele, you are able to set your own schedule and work as much or as little as you want. I tell students all the time, "You can make as much or as little as you want." My most successful friends are all hairstylists, as a matter of fact.
What are a few things people might not expect a cosmetologist to have to know? Do your students have to study any chemistry or anatomy or things like that?
​Yes, students must study chemistry, anatomy, electricity, geometry, business, law, diseases and disorders. It's amazing how much more interested the students are in these subjects when they see the practical application of knowing them.​
What are some reasons someone might want to consider going to beauty school?
People seeking a flexible, rewarding, lucrative career should consider going to beauty school. Those who are artistic, social, and who like to think outside the box do really well in this field. ​
​You will work hard, but the sky's the limit.​
What are some reasons someone who is already studying cosmetology might want to go back to school for further education?
​The secret to substantial wealth in this business is an unquenchable thirst for knowledge. Because the industry changes so much​, stylists must never stop learning. Becoming a style consultant to your clients keeps them coming back.
For more updates from Central Texas Beauty College, like them on Facebook, and follow them on Twitter, Google+, and Pinterest.