Travis Pizel is a personal finance blogger who writes at Enemy of Debt where he shares his family's financial experiences, struggles and successes. As a father and husband, he provides a unique perspective on balancing debt, finances, and family.
With a healthy projected job growth of 13% over the next ten years and a constant demand for related services, becoming a hairstylist is an attractive career choice. Salons are numerous, offering many potential employment choices. Another positive aspect of beginning a career as a hairstylist is that it's perfect for people who aspire to own their own business. Hairstylists can even work right out of their home.
Operating a small business out of the home has several advantages…read on to learn more and see if becoming hairstylist might be the best career choice for you.
Flexible Work Schedule
Working out of the home allows self-employed stylists to dictate their own hours. This is especially beneficial for those who have other commitments or who work as a hairstylist just part of the time. Self-employed stylists can decide when and how much they want to work based upon their financial needs. Additionally, they have control over when they take time off – and how much they allow themselves to take.
Price Flexibility
Hairstylists who work for someone else don't have control over the prices charged for various salon services. Self-employed stylists can set their pricing structure to be competitive locally, while at the same time fulfilling their financial objectives. It's also easy for the self-employed stylist to change her prices, based upon the products used or other factors.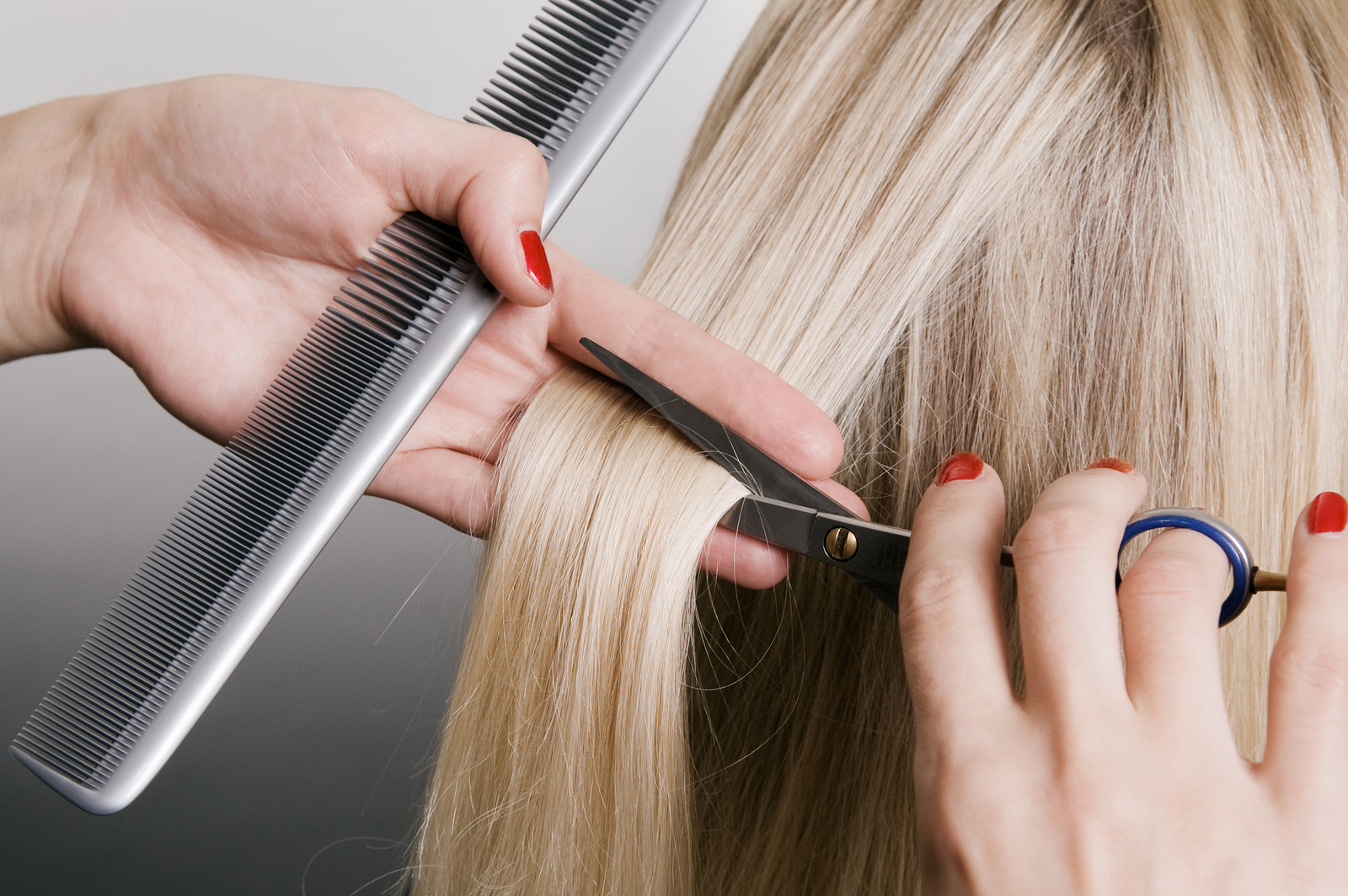 Tax Advantages
Self-employed stylists typically have a space within their home dedicated to the business. Having this part of the home set aside, used exclusively for business, may amount to a substantial tax deduction. For example, using the IRS's simplified deduction calculation method, business owners can deduct $5 per square foot for a maximum of 300 square feet, resulting in a tax deduction of up to $1,500.
Convenience
Hairstylists working out of a salon or spa must, obviously, travel to and from work. Self-employed stylists who set up shop at home have the advantage of bringing their customers to them This saves not only travel time, but also the cost of gasoline and vehicle wear-and-tear by not having to deal with a daily work commute.
Product Line Selection
Stylists working in a salon are required to use the product line sold and promoted by the business, which may not be your favorite brand. Self-employed hairstylists are free to select the products that work best for the services they provide.
Marketing Control
Stylists working from home have complete control over the marketing of their business. They decide how much to advertise, what the marketing materials look like, and most importantly, how the business – and the stylist's personal brand – is portrayed. This allows stylists to build the brand that best fits their vision and goals.
Obviously, being a self-employed hairstylist and working out of the home has many advantages. It offers a desirable level of work-life balance, as well as the flexibility to mold the business into exactly what the stylist dreams.
Interested in launching your career as a hairstylist? Check out our courses now!