Lorena Brockman is a blogger for JennsBlahBlahBlog.com and has notable know-how in blogging, travel, beauty, and more, and has been deemed "Greatest Auntie Ever" by many. To learn more about Lorena, visit her company's blog at JennsBlahBlahBlog.com.
Working as a beautician is so much more than hair and makeup. Beauty school offers many other courses; one focus is to become an esthetician, who (among other things) offer clients various hair removal services. Having knowledge of each hair-removal method is important to help you decide which services to offer your clients.
Following is general information about the most popular hair removal methods for you to keep in mind when deciding what you want to offer your customers.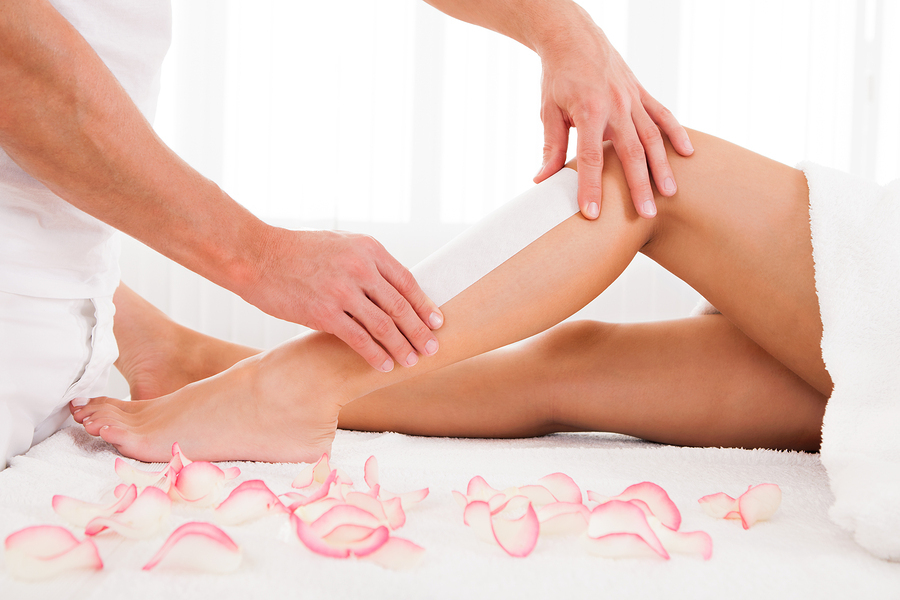 These alkaline-based creams are applied areas with unwanted hair. The cream breaks down the hair follicle until it's jelly-like, which takes between five and 10 minutes. Then it's wiped away. Drugstores sell a variety of hair removal creams, but they contain many chemicals, can be harsh on the skin, and don't always work. Salons and spas use antibacterial, antimicrobial products that are safer for and easier on the skin.
Using a depilatory cream for hair removal is a good choice for clients who may be timid about permanent hair removal. The only real downside? The strong odor.
Waxing has great reviews as well as horror stories, but it's effective. The process is simple: hot wax is spread over areas with unwanted hair, covered with a cloth, and once the wax dries, the cloth is quickly pulled off, taking the hair with it. Waxing can be used all over the body, so most salons offer intimate waxes, including bikini and Brazilian waxes. Waxing can be painful (after all, you're ripping hair from the body), and it can cause irritation in sensitive skin, but it lasts for three to six weeks.
Waxing is a great method to offer clients, but do your research and find the best quality wax to use, which can help make the process less painful and can reduce irritation. As a service, this is one that will keep clients coming back on a regular basis.
Sugaring is extremely similar to waxing, with a few slight differences. Instead of wax, a sugar mixture is applied, either in paste or gel form. The paste is applied going with the direction of hair growth and then flicked off from the opposite direction once it's dried. The gel is applied, but after it's dry, it's picked and pulled off. This method leaves hair skinless for a few weeks and has the possibility of becoming permanent after numerous sessions.
Laser hair removal has gained much popularity over the years. The method uses a laser, or highly concentrated light, to destroy the hair follicle upon application, and this type of hair removal can be done practically anywhere on the body. It's a quick procedure, and many clients achieve permanent hair removal after three to eight sessions.
If you decide to offer laser hair removal, there are various steps you'll need to take. First, you must be licensed and certified, beyond your esthetician training. And you'll need the equipment, unless you work at a salon that has the equipment in place for you to use.
Electrolysis uses a small needle or thin metal probe that is put into the hair follicle. Low-level electrical pulses go through the needle, into the skin, and destroy the follicle. This is often uncomfortable or painful for your client, and it often requires multiple sessions to achieve permanent hair removal. To become an electrologist, you must go above and beyond your training and become licensed and certified.
With threading, a cotton thread is doubled and twisted, rolling over unwanted hair to remove it in lines. There are three methods for threading: the hand method, neck method, and mouth method. If done correctly, the mouth method (meaning that the end of the thread is placed in your mouth while performing the service) is the most precise and gentle. Threading is most often used on the face and is great for shaping eyebrows and removing fine facial hair. It takes lots of practice, but it has ancient roots and allows for a more natural removal.
Becoming an esthetician is an exciting decision with many different avenues and specialties. Working in a career that makes you and other people happy is a benefit in itself. Knowing what kind of services are available, the details of each, and which are most popular will be critical in helping you decide which hair removal services to offer.
What types of hair removal methods are you considering offering? Do you already have experience with any of the above? Comment below.