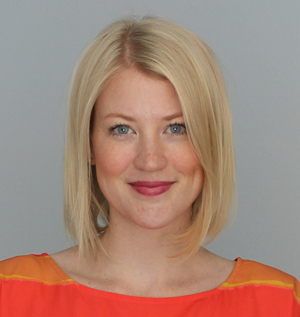 Cori, owner and writer of Well Beauty Blog, believes that what we put on our bodies is just as important as what we put in it.
"Some people are so focused on nutrition and healthy eating, but then slather harmful chemicals all over their bodies and faces!" she told us recently. "Since skin is our biggest organ, I believe it's important to keep it healthy, too."
And anyway, skincare isn't only about us, she adds. Much of what we put on gets rinsed down the drain, so it's important that the chemicals we put on our bodies are safe for the environment as well.
Cori, who writes about eco-friendly beauty, checked in with us to talk more about her blog, why she advocates green products and the impact going green has had on her (beauty) life. Read on:
Tell us about Well Beauty Blog…why did you start your site?
I started it to share my favorite eco-friendly beauty products, health tips and other things I have learned about living a green and healthy lifestyle. I wanted to have a place where people could learn about health, natural beauty and eco-friendly living all in one website.
What will we find on it?
All sorts of things! I like to review products, share makeup tutorials, health tips and even the latest eco-friendly fashion. Whatever I am loving at the time, I like to write about and share with others.
What are some of the most surprising things you've learned about commonly used beauty products?
What is most surprising to me is how few good-for-skin ingredients are found in them. Or, if they are present, it is in very small amounts. Most of the products found in drugstores are full of fillers and emollients to feel good on skin, and that's about it! So that inexpensive moisturizer really isn't doing much for skin, except to make it feel smooth because of the mineral oil and silicones in it.
What ingredients do you steer clear of? Why?
I have an entire list on my blog with the research to support why I avoid them, but in summary, I try to stay clear of: aluminum, formaldehyde-releasing preservatives, hydroquinone, lead, parabens, phenoxyethanol, phthlates, sulfates, triclosan and TEA/DEA.
How has using natural products impacted your hair and skin?
My hair and skin are both overall much healthier now than they were before I switched to natural products. My hair doesn't break as much, and is overall shinier. My skin is more moisturized and balanced. I used to go from very dry to very oily and now it is more balanced and generally healthier year-round.
What are some of your favorite natural beauty discoveries?
Oh goodness – there are a lot! Some of my favorite makeup brands are Alima Pure, ILIA and Jane Iredale. Some of my favorite skincare brands are True Nature Botanicals, Living Nature, Farmaesthetics and Blissoma. I'm very impressed with how the overall eco-beauty market is improving year after year. When I first started going "green," the selection was much more limited. Now, there are incredible options at all different price points and the quality of the products is just incredible.
You're also a registered dietician. How does what you eat affect how you look?
I think that a person's overall health can be seen in a person's skin, hair and nails. Brittle nails, thinning hair and dry, flaky skin can all be indicative of a nutrient deficiency. Eating lots of fruits and vegetables is a great way of making sure your body is getting the nutrients it needs. Eating lots of fiber (from real food, not supplements) and drinking enough water allow your body's internal filters to work their best and get rid of anything that can be harmful.
Are there certain foods that you avoid eating or eat in moderation in order to look your best? What about foods you seek out?
I avoid dairy. Not only because I am actually allergic to it, but also I notice that it tends to break out or clog up my skin. Many people find that dairy can aggravate any skin conditions, so that is something to keep in mind if you have acne or eczema! As far as what foods I seek out, I try to eat lots of fruits, vegetables and fiber.
How do you think beauty professionals (stylists and cosmetologists) can incorporate more natural care for their clients?
I think there is a misconception among many beauty professionals that natural products aren't as effective as traditional products. While that might have been true in the past, I can say with 100 percent certainty that is not true at all anymore.
There is also a misconception that natural products are always more expensive and that's not true either; there are many affordable brands out there. I would encourage beauty professionals to set any preconceived notions aside and just try some green products!
The brands I listed above are great ones to look at, and there are lots of others. Of course, my blog is a great place to learn more. But the truth is, there are lots of green beauty blogs out there where you can learn about effective and affordable brands. Once they find ones they love, I think it will be easy for them to incorporate it into their routine and share with clients.
Connect with Cori on Twitter, Facebook, Pinterest, YouTube and Instagram.